Home
Relax and Enjoy your stay with us!
Flamboro Valley Camping Resort is a family run campground, located in a peaceful valley in Southern Ontario, Canada (North of Hamilton). The campground was established in January 2003. We have many amenities and activities for you and your whole family to enjoy. Come and relax with us.
We are open for the season from May 1st - October 15th.
Upcoming Activities/Events
Friday, Jul 1
Happy Canada Day Wear Red and White
Bike Decorating at 11:00 am
Hay Ride meet at Bus Stop 11.30 am
Fireworks at Dusk
Family Dance Entertainer & DJ Jimmy Breeze From 7:30 pm- 11:30pm Break during FIREWORKS

Saturday, Jul 2
Horseshoe Tournament at 10:00 am
Family Bingo in the Picnic Pavilion at 2:00 pm
Adult Bingo in the Picnic Pavilion at 7:00 pm, $5.00/card and 70% payout

Saturday, Jul 9
Pirate Weekend Wear your pirate gear Arrrrr, Matey!
Pirates meet at Portable 1 at 10:00 am for activities

View More...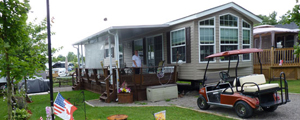 Family Camping Fun
We offer you and your family a great time, whether you're interested in:
Seasonal Camping
Overnight Camping: Trailer, Pull-thru, 5th wheel, RV, Tenting
Group Camping, Caravan (Motorhome)
Picnics, Company events
View more...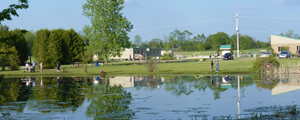 Many Amenities
Enjoy our many amenities including: heated pool, hot tub, splash pad, playground, natural pond, horseshoe pits, basketball, volleyball, weekend activities, walking trails View more...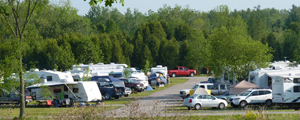 Have a question?
If you have any questions; contact us, submit your question, create a reservation request or check our FAQ. We will be happy to help.
info@flamborovalley.com
Tel: (905) 659-5053 Fax: (905) 659-4819